Welcome to the Website
of Pittsburgh Jazz Dance Band
& Jazzy Wedding Band – Catro
Catro is a fantastic Pittsburgh PA Jazz & Jazzy  Dance Band performing Easy Listening, Standards and a variety of Light Dance Music for Parties, Country Clubs, Corporate Events & fine Weddings..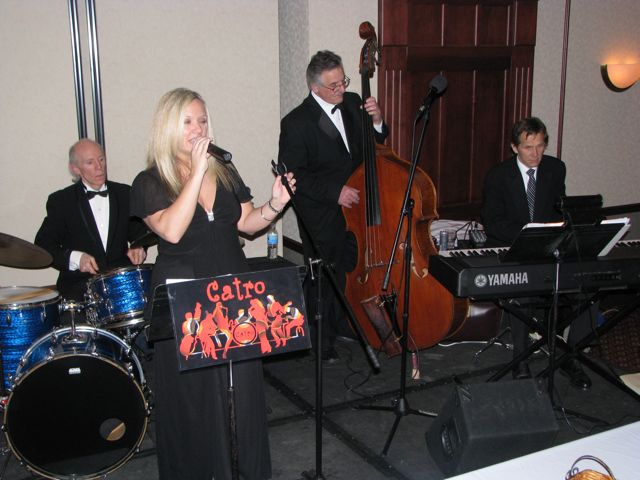 Catro features bandleader Mark DeWalt and is available sized from a Duo up to an Nine piece ensemble.
So whether your plans call for a intimate jazz trio for a cocktail party, company event or social hour..
…or a lively jazz quartet, five piece combo,  bigger 8 or 9 piece big band ensemble for a dinner dance, ballroom dancing event, or Jazzy Wedding…
Catro is the PERFECT group
for your special occasion!
Pianist, composer, and leader of Catro, Mark DeWalt is the creative force behind the acclaimed Pittsburgh Jazz Party & Wedding band. Their inspired sound truly comes from the heart – An expression of life's joys & passions.
These master musicians' experience includes touring, recording, and performing in Jazz, Rock, Latin, Classical and Educational capacities all over the world – experience which they then bring to the many special events, weddings and parties for which they perform right here at home in Pittsburgh PA.
Listen to some Catro samples in Live PErformance.. along with samples of Original Catro music from their CD – now available on iTunes!
Let's Stay Together

catroband.com

3:03

Girl From Ipanema

catroband.com

2:49

Knock On Wood

catroband.com

3:05

Tequila

catroband.com

1:27

Route 66

catroband.com

1:05

Viva De La Funk

catroband.com

3:01

Brown Eyed Girl

catroband.com

1:52

Boogie On Reggae Woman

catroband.com

2:59

Respect

catroband.com

1:31

A-Train

catroband.com

2:33

Hey Maybe (Catro)

catroband.com

1:10

Now It's Happened (Catro)

catroband.com

1:12

Sambaleto (Catro)

catroband.com

0:51

Minor Change (Catro)

catroband.com

0:47

Winter Rain (Catro)

catroband.com

1:18

All At Once (Catro)

catroband.com

1:19
Catro captures their love of pure music as they deftly combine elements of many genres into every song, with each musician adding his or her own color, timbre and very soul to the project, resulting in real musical synergy that is pure, real… Catro.
to contact The Catro Band
call (888) 457-2263 or (724) 941-1111
or message the Catro Band here!
view / download Catro's Songlist as a pdf file

proudly offered by Pittsburgh Wedding Bands
& Pittsburgh Party Bands producer John Parker
Website © John Parker Bands™
Images and Media © John Parker Bands™
and/or Catro / John Parker
and/or various composers of music
– and any/all applicable copyrights…
– ALL RIGHTS RESERVED –

looking for the best bands for your Pittsburgh Wedding?
Go to the leader in Pittsburgh Live Bands – John Parker
We also produce South Florida Bands for Weddings, Palm Beach Wedding Bands and Long Beach Island Bands for Weddings